What is stainless steel Cuban link chain?
As we all know, the chain is a kind of multifunctional jewelry. And how much do you know about the most popular Cuban chain? If you want to know the story and usage of the Cuban chain, please read on.
Cuban chain is actually a variation of the standard cable chain, its links are one of the strongest and most stylish chain link styles and are made of circular or oval gold rings interlaced to form a smooth synchronized pattern, ensuring long-term Durability and quality. As a result, it is loved in larger, heavier and more expensive sizes.
History of Cuban link
You thought the Cuban chain came from Cuba, no, it wasn't! Cuban chains are made in the United States and are so named for their Cuban flavors. Its true origins are hard to pin down, like a sudden wave, the Cuban chain started or became popular with hip-hop in the 70s.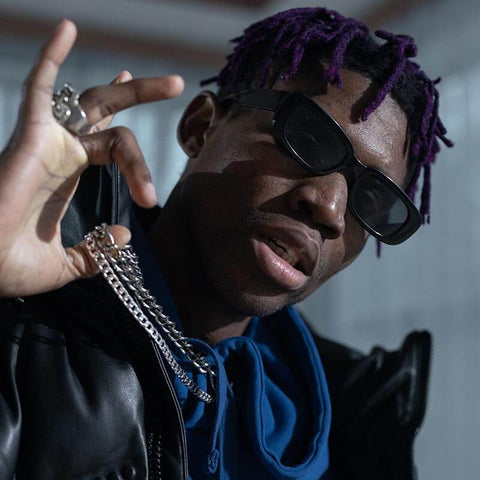 You may have also heard another name for the Cuban chain - the Miami chain. The hip-hop jewelry movement that was gaining attention in Miami at the time made more people known and obsessed with Cuban chains. With the passage of time, Cuban chains have developed from gold chains to silver chains at the beginning, and now more popular stainless steel Cuban chains. There are also more choices in size and length, and styles are not limited to chains. Elements of retro and various cultures enrich the variety of stainless steel Cuban chains and enhance the appeal.
Types of Cuban link
Cuban chains are known for their streamlined, uniform pattern of interlocking oval or circular gold rings. This feature stands out from other jewelry designs. The stainless steel Cuban chain is engineered to lay flat once worn on the wearer's wrist or chest for greater mobility and comfort. What type of durable and beautiful jewelry are there in Gthic store? Let's take a look.
Rings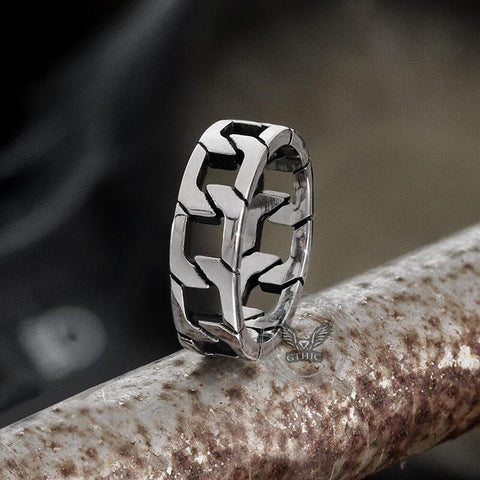 Due to the flexibility of Cuban chains, rings made from Cuban chains are not common, usually as ring elements or as accents. This Cuban chain stainless steel ring is a classic basic style. Simple and elegant design, fashionable and versatile. The obvious industrial simplicity and the industrial metal feeling brought by the hollow design make it more retro trend style. The overall rough ore is tough but delicate, and it is the first choice for men's accessories.
Necklaces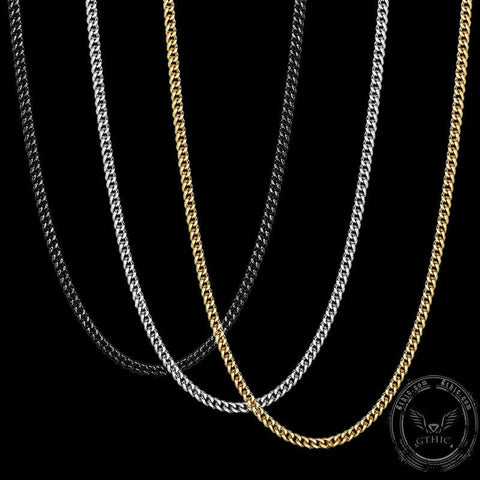 The Cuban necklace is a classic hip-hop trend basic, this necklace comes in a pack of three colors, gold, black and silver. The chain is longer and can be worn with anything, such as hip-hop leather jackets, casual T-shirts, sweaters, and more. The gaps of the chain links are small, the arrangement is dense, and the metal texture adds some sophistication.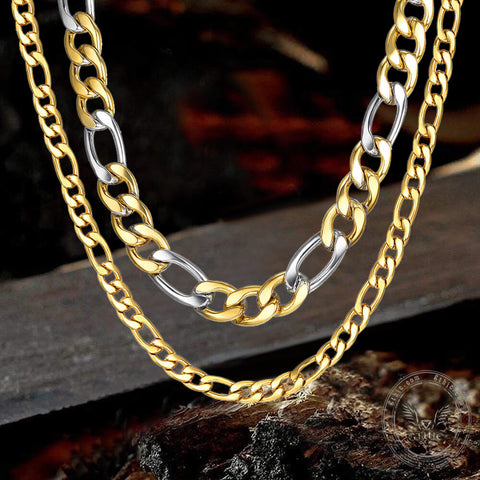 One of the biggest features of Cuban chains is stacking. This necklace is one of the classics and can be worn alone or stacked. It comes in two colors: gold chain and inter-gold chain, which can be stacked and worn according to the matching of clothes to create a variety of different styles and shapes.‌
Bracelet
Cuban bracelets are usually rough and simple, such as this bracelet, which is simple and domineering, and is a typical accessory for rough men. The shape of the bracelet chain is like a twisted twist, with a large gap, but the links are interlocked, and the rotation is like a gear, which is tightly and orderly. The whole is made of stainless steel, which is hard and does not fade, the chain is thicker, the metal texture is bright, and the atmosphere is majestic. The bracelet has a buckle design for easy wearing.
As a versatile element, the Cuban chain can also work well with other elements, such as this skull volcanic stone Cuban bracelet, half of which retains the classic design of the Cuban chain, tough and casual; half is designed as a beaded bracelet, elegant and mysterious. In the middle, a very individual skull is used as a connection, which is bold and avant-garde. The three different styles collide with each other, with unique design, unique shape, distinctive personal characteristics, not easy to bump into styles, and fashionable and cool. This bracelet is not only a collision between styles, but also achieves the ultimate contrast in color. The combination of silver and black is distinct and mutually accomplished. The fusion creates a layered sense of luxury, and the contrasting colors are more distinctive and distinctive. People are amazed.
Earrings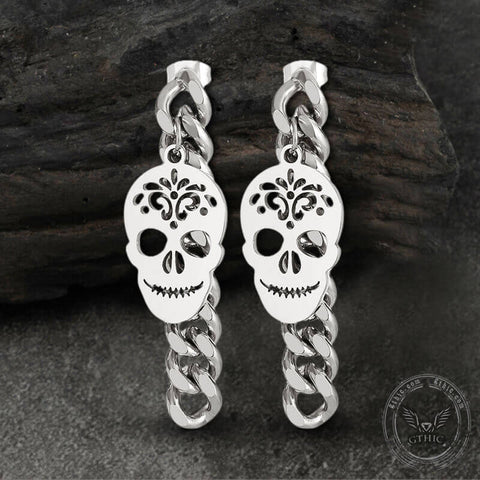 Cuban chain earrings will always complement the lines of your face. Available in bright gold and silver, these earrings are unique in either color. The rough chain and the hip-hop skull culture have both the bold and casual Cuban chain, and the cool and handsome style with a high-end sense. Bold and subversive in design and avant-garde in texture, it is very suitable for black men.
Conclusion
The fashion potential of the stainless steel Cuban chain is great, and his styles and designs are evolving every day. It's a fashion trend that looks steady. Gthic continues to offer a wide range of durable stainless steel Cuban chains, each carefully polished and you won't be disappointed. If you have other needs of stainless steel or 925 silver chain, our shop will also do our best to serve you.
Thank you for reading. If you want to read more articles about men's chain, read here. Or you can just read our previous posts here.
Leave a comment